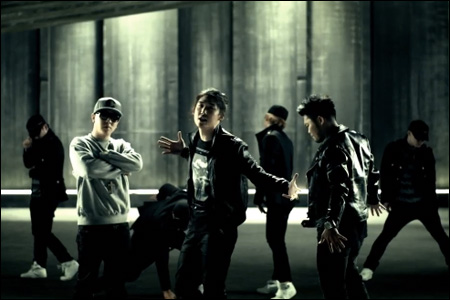 Check out the music video for
"Cold"
the latest single from up-and-coming R&B/hip hop group Aziatix -- Eddie Shin, Flowsik and Nicky Lee -- who are rapidly amassing a solid online fan base and picking up some serious heat on the iTunes charts. It's a solid track, and they're definitely showing they've got the chops to hit big in pop music, audience willing. Take a look:
Like it? While I'm at it, I don't think I ever posted the full music video for their debut single
"Go,"
which is also catchy as hell. I find myself humming this song all the time, and I barely know any of the words. Check it out:
Both "Cold" and "Go" are on Aziatix's recently released self-titled EP, which is available on
iTunes
. For more information on Aziatix, check out their
official website
, become a fan on
Facebook
and subscribe to the group's
YouTube channel
. Also check them out in this NY1 story:
Asian American Pop Stars Rise To Success
.