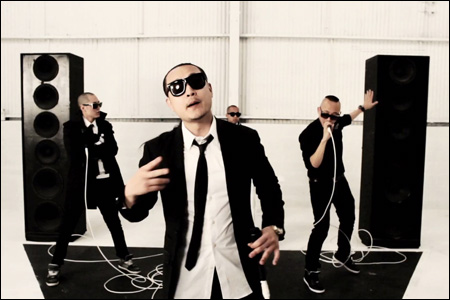 With all due respect to the Beastie Boys, the guys in Far East Movement recently dropped the music video for their latest single
"So What?"
Hot song with fairly standard music video visuals (including the requisite video vixen). Not my favorite FM video, but they're looking pretty damn good and tearing up this track. Take a look:
The chorus is an obvious nod to Beastie Boys' 1992 "So What Cha Want." What I love about this is that it takes me back to the first time I ever saw Far East Movement perform live, when I immediately likened them to an Asian Beastie Boys. Crazy to think how far they've come since then!
"So What?" is available on FM's album
Free Wired
. For more info on Far East Movement, their music, and upcoming shows, go to their website
here
.