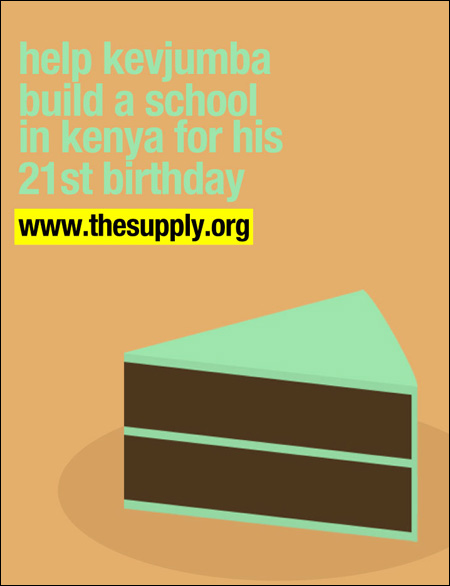 Happy birthday, KevJumba. Kevin Wu, aka YouTube star KevJumba, is turning 21. That's right. And to celebrate his 21st birthday, he's partnering up with
The Supply Education Group
to do something a little different.
Instead of gifts, he's asking all you kind and generous people to each donate $21 to help build the first ever secondary school for the children in Lenana, Kenya. Here's a
video
explaining it all:
The goal is to raise $50,000. That's quite a challenge, but if 2381 step up to partner up Kevin, The Supply Education Group and the kids of Lenana, this could be one pretty darn special 21st birthday.
This school will service the most needy -- orphans and slum children -- providing them with an affordable education and advancing their educational pursuits. For more information about this campaign, and to make a donation, go to The Supply Education Group website
here
. And spread the word.