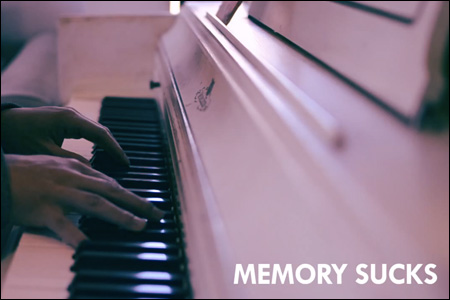 Check out this awesome piece,
MEMORY SUCKS
written by my poet hero Beau Sia, and committed to video with the help of director Eyad Zahra and music by Dawen. It's a stunning little poem about someone who just really really wants to forget. Take a look:
Really nicely done. Beau Sia is the truth! For more from Beau, check out his YouTube channel
here
. Oh, and if you're in Los Angeles, do check out East West Players' production of
Krunk Fu Battle Battle
, with lyrics by Beau Sia, currently running through June 26.