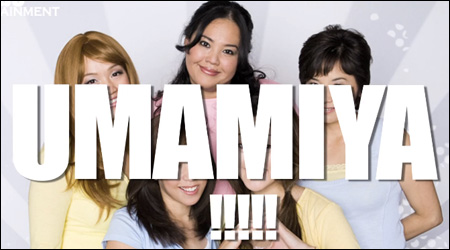 This is a behind-the-scenes look at the up-and-coming Asian record company, S-Cube Entertainment, poised for world domination its the formation of the all-girl pop group
Umamiya
. It's the revealing and dramatic true story of mastermind Sang Sung Song, Young Bum and the girls of Umamiya:
Savory: A Recipe for Pop (Umamiya)
. Take a look:
Funny, how the people in this video closely resemble a number of performers from the sketch comedy groups Cold Tofu, OPM Comedy, Room to Improv and the Sketch Comedy Show. Hm. What a strange coincidence. To learn more and follow along with the adventures of Umamiya, go to their
website
and the fansite
Umamiya Lovers
.