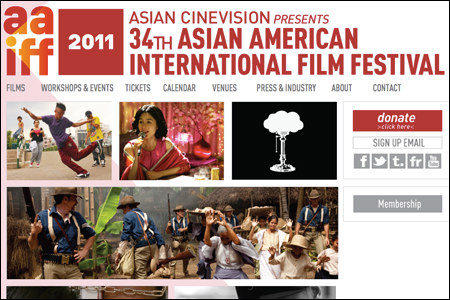 Check it, New York film fans. The
34th Asian American International Film Festival
, the first and longest running festival in the country devoted to films by and about Asians and Asian Americans, has announced its full schedule.
Running August 10-14, don't miss the festival's Opening Night presentation of John Sayle's Philippine-American War drama
Amigo
, the Centerpiece Presentation of Stephane Gauger's Vietnamese b-boy drama
Saigon Electric
and the Closing Night presentation of Christine Yoo's romantic comedy
Wedding Palace
.
Here's the festival
trailer
:
And here's some more information about the special presentations: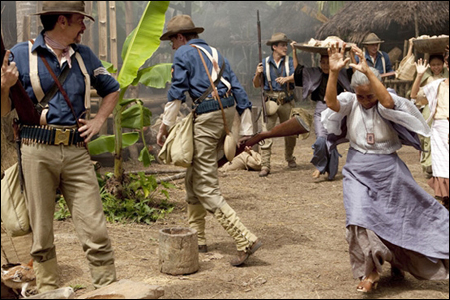 Amigo
John Sayles | 121min | USA | English, Tagalog w/ES
Chelsea Clearview | 7:00PM | August 10, 2011

AAIFF'11 Opening Night Presentation
NYC Premiere

AMIGO, the 17th feature film from writer-director John Sayles, stars Joel Torre as Rafael Dacanay, a village mayor caught in the murderous cross-fire of the Philippine-American War in 1900.

When U.S. troops garrison his village, Rafael comes under pressure to collaborate from the blood-and-guts Colonel Hardacre (Chris Cooper) as he tries not to betray his people. But the situation is complex, as Rafael's brother Simón (Ronnie Lazaro) is the head of the local Filipino guerillas, and considers any concessions to the Americans to be traitorous.

A devious Spanish friar (Yul Vazquez) is charged with translating, but thwarts communication with his spiteful intrigues. A sympathetic American lieutenant (Garret Dillahunt) begins to learn that the hearts and minds of the Filipino people cannot be won at gunpoint.

Rafael is forced to make the near-impossible, potentially deadly decisions faced by civilians in an occupied country. Friendship and betrayal, romance and heart-breaking violence, AMIGO is a page torn from the forgotten history of imperialism, and mirrors today's unresolvable conflicts. Director, producer and star in attendance.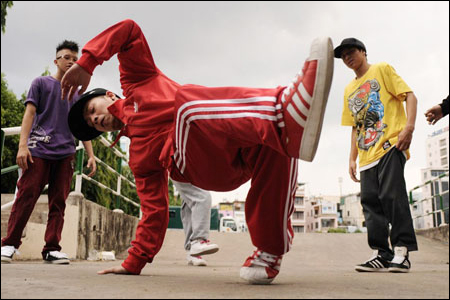 Saigon Electric
Stephane Gauger | 103min | USA, Vietnam | Vietnamese w/ES
Clearview Chelsea | 9:00PM | August 13, 2011

AAIFF'11 Centerpiece Presentation
East Coast Premiere

Mai (Van Trang), a traditional ribbon dancer, journeys from the Vietnamese countryside to the bustling heart of Saigon in hopes of securing a coveted spot at the national dance academy. However, after a disappointing rejection, she finds comfort in the friendship and vibrant energy of one of the city's best hip hop crew, Saigon Fresh. Mai's friendship with Kim (Quynh Hoa) and the rest of the crew quickly blossoms, and through them, she experiences the the exciting, yet cut-throat culture of hip hop. Saigon Fresh is training relentlessly in hopes of winning a nation-wide competition and advancing to compete in South Korea; however, the sudden announcement that the community center will be torn down within a month threatens to derail the crew's dreams. Desperate to save the place where many of the crew members live and train, the community center manager and Saigon Fresh leader, Do-Boy (Zen 04), becomes more determined than ever to win the competition and achieve recognition for their art and skill. Director in attendance.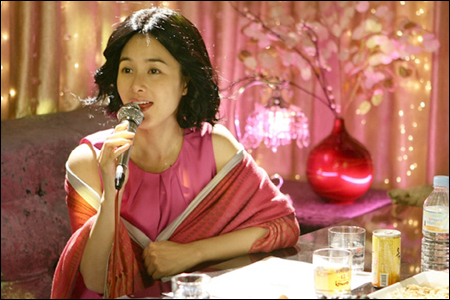 Wedding Palace
Christine Yoo | 93min | USA, South Korea | English, Korean w/ES
Clearview Chelsea | 8:30PM | August 14, 2011

Closing Night Presentation
East Coast Premiere

Jason Kim (Brian Tee, THE FAST AND THE FURIOUS: TOKYO DRIFT) is a 29-year-old advertising executive pressured to get married by family and friends to avoid an ancient family curse: a horrible death if he's not married by 30. While on a business trip in Seoul, he meets Na-Young (Hye-jung Kang, OLDBOY) and the two instantly fall for each other. A long distance courtship commences with dinner dates over webcam, tender phone calls and text messages. Everything seems on track for Jason to avoid his curse--that is, until Na-Young arrives in LA and turns out not to be what Jason's family or Jason himself expected. Can Jason find the courage to overcome Na-Young's "shortcomings" and pursue true love? Director in attendance.

Be sure to take a look at the full schedule of films -- there's something for everybody. For further information about the Asian American International Film Festival, including all film descriptions, the full lineup of screenings, workshops and other events, ticketing, and venue details, go to the Asian CineVision's AAIFF website here.