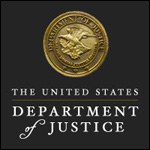 Today in Oakland, the Civil Rights Division and the U.S. Attorney's Office announced an agreement with Alameda County over a lawsuit alleging the county failed to adequately assist Chinese and Spanish-speaking voters cast ballots:
Alameda County settles suit over voter assistance
.
The settlement, which still requires the approval of a federal court, would require the county to offer voters English-Chinese or English-Spanish elections' material in compliance with provisions of the Voting Rights Act:
The consent decree with Alameda County, which must still be approved by the federal district court, provides for a comprehensive language assistance program for Spanish and Chinese limited English proficient voters, including the dissemination of election-related materials and information in Spanish and Chinese. The consent decree requires the presence of trained bilingual election officials at polling places on election day. Further, Alameda County must make sure that all Spanish and Chinese-language signage is displayed as prominently as the English-language signage at the polling places throughout the county. The consent decree also establishes that Alameda County will develop an advisory group of interested community members and organizations that will assist the county in determining how to most effectively provide election materials, information, and assistance to Spanish and Chinese-speaking voters. The consent decree also provides that federal observers may monitor election day activities in polling places in Alameda County.
The Department of Justice's lawsuit had accused the county of failing to translate or properly distribute elections' material in both languages. The county also failed to train enough Chinese and Spanish speakers to serve as poll workers and assist voters on election day. Here's the Justice Department's full press release:
Justice Department Announces Agreement Protecting the Rights of Chinese and Spanish-Speaking Voters in Alameda County, California
.