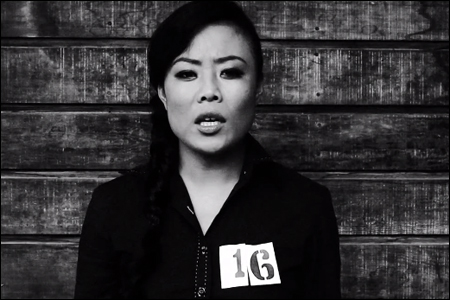 This came my way several weeks ago, but I only recently had a chance to look at it. Check out this cool music video for
"Chnam Oun 16"
by Bay Area Cambodian American indie musician Bochan Huy, featuring Raashan Ahamd of the Crown City Rockers. Nicely produced, and blending language, culture and history on top of a hot beat, she's taking Khmer music into the 21st century. See for yourself:
I'm told that the song is remake of a Cambodian rock anthem. I can't even understand Khmer, but I'm feeling this. For more information on Bochan and her music, go to the SoundVise website
here
and check out her MySpace page
here
.