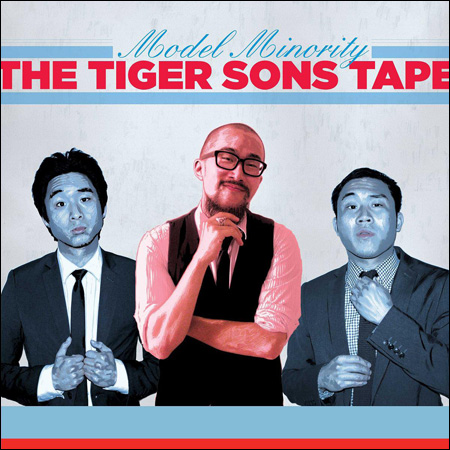 I'm currently making my way through
The Tiger Sons
, the new mixtape from Asian American hip hop trio Model Minority. Overall, it's a nice effort, with some solid songs showing off these guys' hungry and fiercely intelligent skills on the mic. I appreciate their ability to mix humorous tracks with more serious and overtly political rhymes. Check out the
video
for the lead single, "Where'd You Go? (Invisible People)":
The video was directed by Angela Yu. Nicely done. Generally, I'm enjoying the album, though I think they definitely have room to grow, and
Tiger Sons
could be a little leaner and meaner. There are a handful of songs that probably could have been shaved off from the 22-track album to give it a some more punch.
But what's good is great, and I can get behind anyone who brings a healthy dose of yellow power to their art. Hear it for yourself. Download the entire
Tiger Sons
mixtape for free
here
. For more information about D-One, Grand Master Chu, Inglish and their music, check out the Model Minority Facebook page
here
.