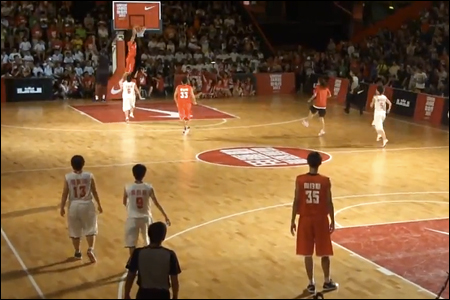 The
headline
kind of says it all, much to the glee of LeBron haters everywhere...
During a recent Nike tour event in Taipei, LeBron James was supposed to spend an afternoon coaching a basketball game between TSL All-Stars. Not content just sitting on the sidelines, he joined the game... only to get schooled while trying to show off some ball handling skills.
Behold, LeBron James
taking a dunk to the face
from an Asian kid:
Not really that big of a deal. But damn, that was fun to see.