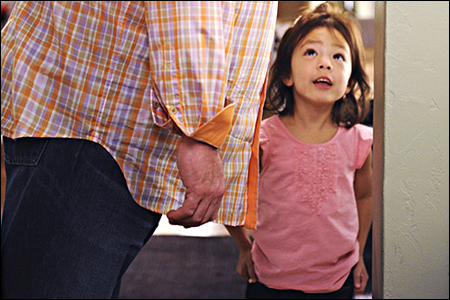 About a month ago, we heard that the producers of the ABC comedy
Modern Family
were looking for a new kid actor
to play toddler Lily
, the adopted Vietnamese daughter of Mitchell and Cameron. Last week,
Entertainment Weekly
broke the news that the show had indeed found the replacement Lily:
Meet the new Toddler Lily on 'Modern Family'
.
The new toddler Lily will be played by the super-cute Aubrey Anderson-Emmons, 4-year-old daughter of none other than Korean American comedian
Amy Anderson
-- who happens to be an adoptee herself. I actually happened to hear the news when Amy posted it on Facebook!
Considering who her mom is, I have a feeling Aubrey's going to be pretty darn hilarious on the show. More here:
'Modern Family' Replaces Baby Lily With New Child Actor, Aubrey Anderson-Emmons
.