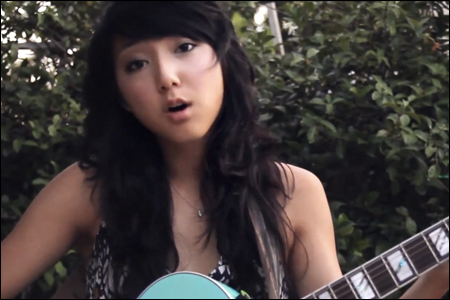 All of my favorite musicians keep releasing fresh new stuff, it's hard to keep track of all the great videos out there... Singer/songwriter Clara C just released her latest music video for
"The Camel Song"
featuring none other than popular YouTube personality Ryan Higa as her global partner in crime. Take a look:
Another crazy cute one from Clara. This is one of my favorite tracks for her debut album,
The Art in My Heart
. If you like it, pick it up from her online store
here
.
Oh, and heads up, Clara will be touring this fall. All the official tour dates will be announced shortly, but things will be kicking off in Vancouver on
September 23
. For more information on Clara C and her music, check out her official website
here
and her YouTube channel
here
.