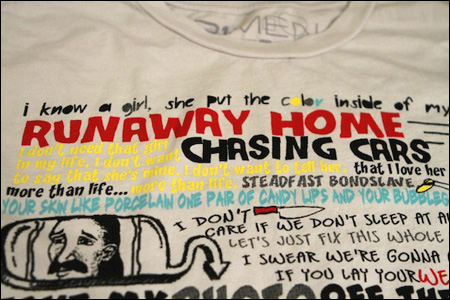 Forever 21 Steals Songs As Well
: Singer-songwriter David Choi was recently surprised to find lyrics from his song "That Girl" embossed on a t-shirt sold by clothing retail giant (and notoriously shameless design copycat) Forever 21.
Why Does The Internet Want Jackie Chan Dead?
For some reason, the internet keeps coming up with these weird hoaxes insisting that action movie star Jackie Chan has died... and people keep believing them.
Screenwriting & Writing Race
: Screenwriter Koji Steven Sakai talks about the importance of being overt about the name/age/gender/sexual orientation/class of your character in order to ensure color/diversity is added to your projects.
One September
: As we quickly approach the ten-year anniversary of September 11, spoken word artist Kelly Zen-Yie Tsai looks back and recalls the events of that confusing, horrifying, profound morning that everything changed.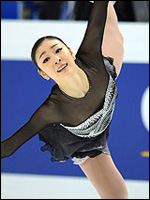 10 Questions with Figure Skater Kim Yu-Na
:
TIME
has an interview South Korean figure skating darling Kim Yu-Na, who talks about Pyeongchang's successful bid to host the 2018 Games, her adoring fans, and hating Mondays.
Reflects on My "Nine Lives"
: Actor Ki Hong Lee, who currently stars in the ABC Family series
The Nine Lives of Chloe King
, reflects on how his life and career have changed as the first season draws to a close.
Karin Chien on "What American Indies Can Learn From Their Chinese Counterparts"
: "In my three years of distributing and working with Chinese independent filmmakers, I've experienced greater creative freedom than in ten years of producing independent film in the US."
SAIGON ELECTRIC: A Vietnamese American's Journey Back to the Motherland (Part I)
: YOMYOMF's Anderson Le talks about his first appearance as a producer for the Vietnamese coming-of-age hip hop film
Saigon Electric
, which is set for release in select U.S. cities on October 7.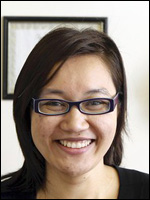 Looking to build self-determination, political power in Asian-American community
:
Chicago Tribune
profiles Tuyet Le, executive director of the Asian American Institute, who lists self-determination, political power as her vision for the Asian-American community.
Goodwin Liu, President Obama, and Judicial Diversity
: What are some strategies that concerned citizens can take to ensure our continued progress towards full representation in the judicial system?
Asians in America: What's Holding Back the "Model Minority?"
New research from the Center for Work-Life Policy reveals that Asians, underrepresented in top leadership positions at U.S. companies, are blocked by hidden bias and by cultural stereotypes.
California's First Asian Majority Legislative District
: According to newly redrawn Congressional and state district maps, the West San Gabriel Valley may soon be home to the first majority Asian American state or federal electoral district in California.
Could an Asian Fashion Photographer Land the Cover of Seventeen?
Ann He, a 16-year-old fashion photographer based in Dallas, Texas, is a finalist in
Seventeen's
Pretty Amazing Real-Girl Cover Contest.