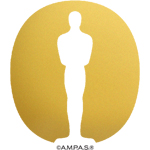 The Academy of Motion Picture Arts and Sciences recently announced their finalists for the prestigious annual
Don and Gee Nicholl Fellowships in Screenwriting
. The scripts will now be read the judged by the Academy's Nichol Committee and could be awarded a $30,000 fellowship.
A couple of people have pointed out to me that this year's finalists include brothers
Burlee
and Abel Vang of Fresno, California, for their screenplay
The Tiger's Child
-- selected from a record 6,730 scripts submitted for the competition. This is a pretty big deal! Here's the full list of finalists:
Chris Bessounian & Tianna Langham, Los Angeles, Calif., "Guns and Saris"

Dion Cook, Altus, Oklahoma, "Cutter"

K.E. Greenberg, Los Angeles, Calif., "Blood Bound"

Ehud Lavski, Tel Aviv, Israel, "Parasite"

John MacInnes, Los Angeles, Calif., "Outside the Wire"

Aaron Marshall, West Hollywood, Calif., "Fig Hunt: The Quest for Battle Armor Star Captain"

Khurram Mozaffar, Lisle, Illinois, "A Man of Clay"

Matthew Murphy, Culver City, Calif., "Unicorn"

Abel Vang & Burlee Vang, Fresno, Calif., "The Tiger's Child"

Paul Vicknair & Chris Shafer, Los Angeles & Hermosa Beach, Calif., "A Many Splintered Thing"
The 2011 Nicholl Fellowships will be presented on November 3 at a ceremony in Beverly Hills. For more information about the fellowship, and to read the Academy's press release, go to the AMPAS website
here
. You can also check out Burlee Vang's website
here
.