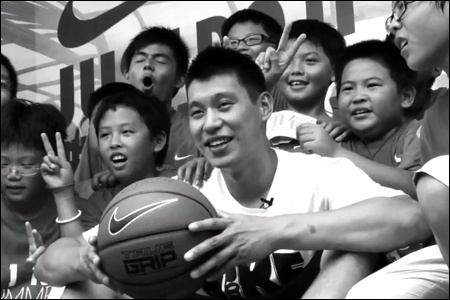 Hey look! It's none other than #7 Jeremy Lin, point guard for the Golden State Warriors, featured in this cool
video spot
for Nike Sportswear's "Always On" campaign. Everyone's favorite (and currently, only) Asian American NBA player. Digging this:
Did you ever think you'd see a Taiwanese American kid from the Bay Area officially rocking Air Force 1s for Nike? It's a pretty cool sight.
Oh, by the way, if you're in the Bay Area this weekend, Jeremy Lin will be serving as a guest judge at
Kollaboration SF
, happening Saturday, September 10 in Zellerbach Auditorium at UC Berkeley. I'll be there too. Hope to see you. For full show info, go to the Kollaboration SF website
here
.