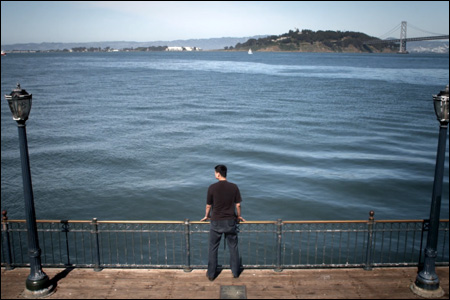 Yao Ming Calls for a Shark Fin Ban in China
: Yao Ming has participated in a public service announcement in support of WildAid's shark campaign drawing attention to the increasing demand for shark fin soup and the devastating effect this demand is having on global shark populations.
The Spin on Your World
: Bao Phi's latest column for the Star Tribune has an eye on the hit-and-run death of Anousone "Ped" Phanthavong, and how/if race and class will impact public perception, media coverage and the way this case plays out in the judicial system.
So Proud To Be A Modern Family!!
Comedian/actress Amy Anderson writes about being mom to Aubrey Anderson-Emmons, who just made her debut as the new "Lily" on the ABC comedy
Modern Family
.
DISGRASIAN OF THE WEAK! 2 Broke Girls' "Bryce Lee"
: Jen from Disgrasian takes issue with Han "Bryce" Lee, the Korean immigrant character on the new CBS sitcom
Two Broke Girls
-- "a clueless, little man who spreaks Engrish and has no grasp of American culture."
September Issue: Steve Park is Gone. Introducing Stephen Park.
The latest issue of
KoreAm
catches up with veteran actor Steve Park, whose greatest hits include being a cast member on the Fox sketch show
In Living Color
, appearing in several Coen Brothers films, and writing an impassioned "mission statement" against Hollywood racism in the 1990s.
Mayoral Race Between Ed Lee and Leland Yee May Be First Televised Asian-on-Asian Smear Campaign
: "You also know it's 2011 in San Francisco when all the Asian mayoral candidates are fighting with each other to become the official mayoral candidates all the Asians in San Francisco will vote for. And hence, the first official televised attack campaign..."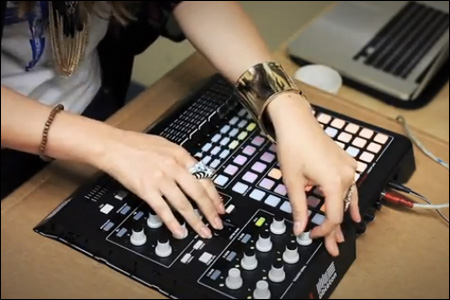 Podcast #70: Knocksteady Live - TOKiMONSTA
: Los Angeles producer Jennifer Lee, aka TOKiMONSTA, drops a beat set on Knocksteady Live and talks about beat battles, gender biases, and marriage offers.
Meet the Most Successful Female Director Ever
: If anyone's keeping score... with $650 million in ticket sales worldwide,
Kung Fu Panda 2
is the highest-grossing fil ever directed by a woman -- Jennifer Yuh Nelson.
The Crucial Calculation - Service To America Medalist Paul Hsieh
: Research hydrologist Paul Hsieh of the U.S. Geological Survey is one of nine standout public servants who received a Samuel J. Heyman Service to America Medal for providing information critical to stopping the BP Gulf oil spill in 2010.
Shaping in Action: Xenia Shin turned being laid off into an opportunity to get more in tune with her inner rock star
: Xenia Shin is a former financial analyst turned full-time musician whose band Laco$te makes "an experimental blend of K-pop hooks and post-apocalyptic noise."