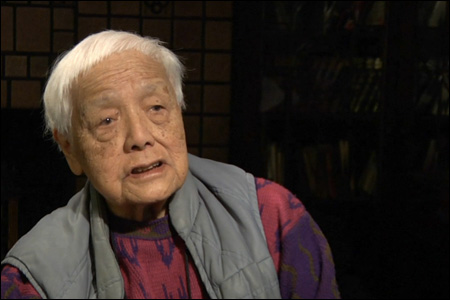 Grace Lee Boggs, who has been an active participant in the struggles for social justice for over 70 years, has this
message
for the people of Occupy Wall Street and the growing movement across the country and around the world.
As Beau Sia once put it, "Grace Lee Boggs is the truth!" When she speaks, you listen. Filmmaker Grace Lee is currently working on a documentary on Grace Lee Boggs. For more information about the film, go to the
American Revolutionary
website
here
and the film's Kickstarter page
here
.