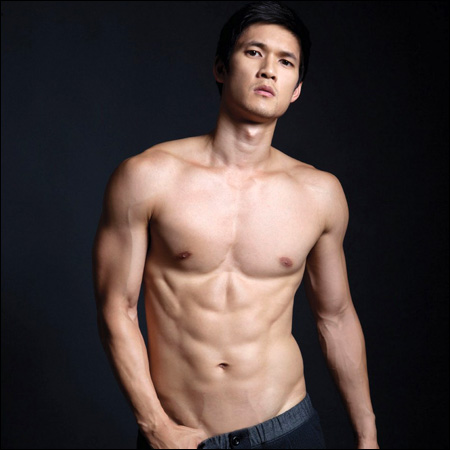 Harry Shum Jr. shirtless! Okay, I thought that might get your attention. The ab-tastic photo above comes from a recent interview the
Glee
star did for the latest issue of
Da Man
magazine (yeah, never heard of it, but like it matters). For more photos, head over to Just Jared
here
.
But wait! There's more ...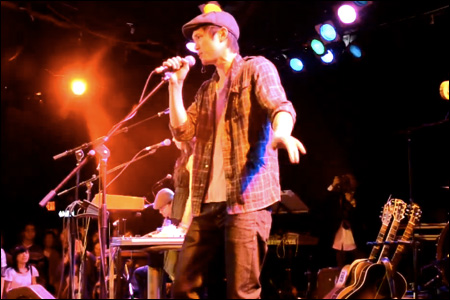 If you were at Clara C's show at The Roxy in West Hollywood on Saturday night, you were treated to a surprise guest appearance by none other than Harry Shum Jr., who happens to be a big
Clara C. fan
.
He not only joined Clara on stage, he sang duet with her on "Wake Up in Neverland." And of course, the legions of cell phone cameras in the crowd were there to record it. A quick search turns up
one of them
. Take a look:
This was an awesome moment -- you know I'm a big fan of both Clara C. and Harry Shum Jr., and "Wake Up in Neverland" is easily one of my favorite tracks on
The Art in My Heart
. I was at the show, and the crowd went absolutely bananas when Harry ran out on stage. Hell, I did too. And I'm pretty sure I heard more than few shouts of "Take off your shirt!" He did not oblige.
Between his great solo and storyline on last week's
Glee
, and this super-fun live concert moment, I think Harry's having a pretty good run. Oh, and for more from Clara C, check out her official website
here
.