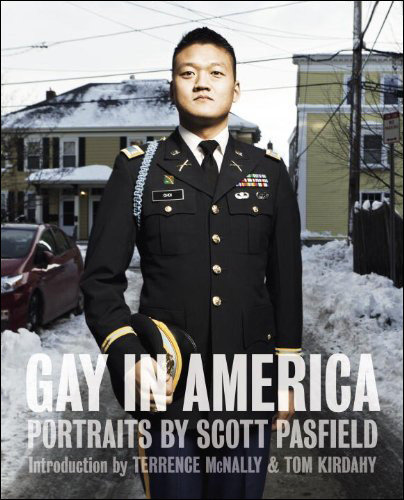 As you can see, "Don't Ask Don't Tell" activist Lt. Dan Choi is on the cover of this recently published portrait book,
Gay in America
, described as "the first-ever photographic survey of gay men in America."
Photographer Scott Pasfield traveled 54,000 miles across all fifty states over a two-year span gathering stories and documenting the lives of 140 gay men from all walks of life. And out of all those men, he saw fit to feature Lt. Choi as the cover guy. Badass picture too.