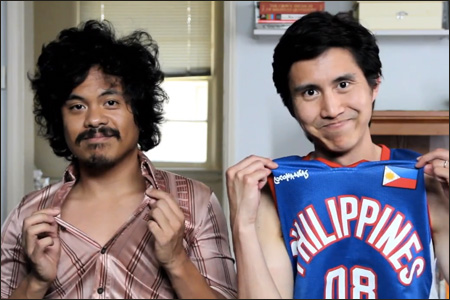 Filmmakers Stephen Dypiangco and Patrick Epino recently started a new media studio,
National Film Society
, producing original content and showcasing talented creators and new works. Their most recent video,
Awesome Filipino Americans In Movies
, was created in honor of Filipino American History month. Check it out:
Taking it all the way back to Ernie Reyes Jr. (Remember
Sidekicks?
) Hellz yeah. I hope this is just the first in a series. I want more Filipinos. For more from National Film Society, be sure to subscribe to their YouTube channel
here
.