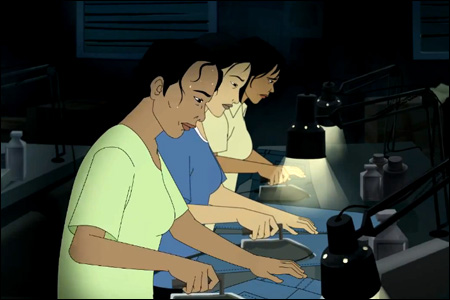 Here's something different. Our friends at the Asian Pacific American Legal Center have unveiled an
animated video short
to inform the general public about the exploitation of immigrant workers here in the United States.
The short is based on the harrowing true-life story of 72 Thai laborers who were held captive and forced to work 18-hour days for many years in a Southern California sweatshop, and APALC's instrumental advocacy work to win the workers' freedom. Take a look:
The piece was produced by Elaine Tang with the help of Xing Xing Digital, a Beijing-based animation company. It's a little clunky, but I think it's a valuable tool to spread the word about the landmark El Monte case and the issue of labor exploitation at large. For more information about the Asian Pacific American Legal Center, go to APALC's Facebook page
here
.