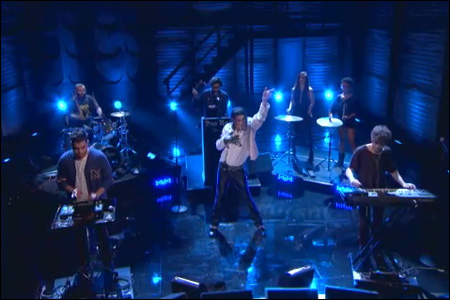 If you tuned in to
Conan
last night, you might have been treated to the television debut of Brooklyn alternative hip hop trio
Das Racist
, performing their single
"Michael Jackson."
The whole thing was a crazy-ass trip that included stream-of-conscious rap, flashing lights, cymbals, and most notably, the eerie resurrection of the King of Pop himself. See for yourself:
Well, that was different. "Michael Jackson" is off of Das Racist's debut LP
Relax
, available on
iTunes
,
Amazon
and all the other usual online retailers. For more information on Das Racist and their music, check out the group's official website
here
and follow them on Twitter
here
.