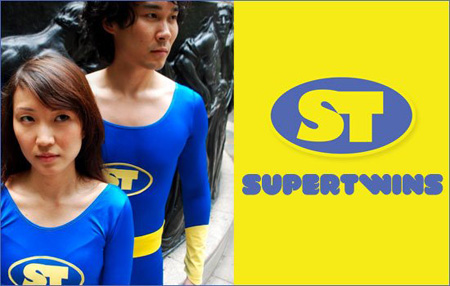 I like this.
SuperTwins
, starring Natalie Kim and Trevor Zhou, is a new webseries about a couple ordinary, mid-level superhero fraternal twins, Karin and Kai, who are always at odds with each other. When we meet this brother/sister duo, it seems they've fallen on not-so-super times. Can they become awesome again? Here's episode 1,
SuperTwins Super Losers?
:
And here's episode 2,
"Just A Squirrel Trying To Get A Nut"
:
So far, so good. It's pretty funny, and I'm not just talking about the inherent comedy of seeing grown adults wearing tights. The next episode drops next week, on November 8. For more information and updates about the series, check out the
SuperTwins
website
here
. SuperTwins Super Charge!