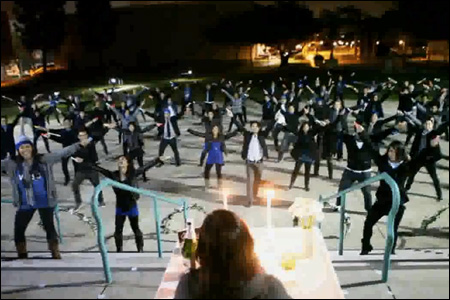 I don't know what's up with the youngsters these days with all the dancing and the people and the proposing... but since folks can't seem to get enough of these, here's
video
of another elaborate proposal -- with choreography and the whole nine yards -- that went down earlier this month at CSU Long Beach, when Charles asked Valerie to marry him:
Congratulations Charles and Valerie! Nicely done. There's also got a fantastically cheesy behind-the-scenes video on how it all came together
here
.
This is actually one of the entries competing in
BRIDES 2011 Proposal Awards
, in the "Romantic" category. Vote for them
here
, if you so feel inclined.