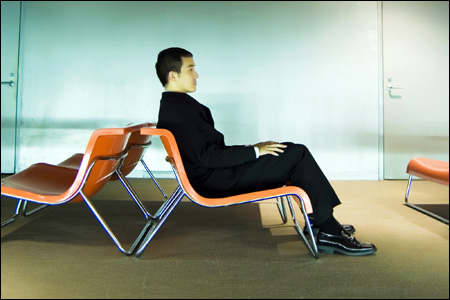 You know what time it is. It's time to meet the
Angry Reader of the Week
, spotlighting you, the very special readers of this website. Over the years, I've been able to connect with a lot of cool folks, and this is a way of showing some appreciation and attention to the people who help make this blog what it is. This week's Angry Reader is musician Jon Monteverde.
Who are you?
Jon Monteverde
What are you?
Musician/Composer
Where are you?
Chicago (and the Internet)
Where are you from?
Chicagoland
What do you do?
I do original music composition and sound design for media, and I also make music solo as the electro-pop
XYZR_KX
, as one half of the folktronic
Jon and Carly
, and as a multi-instrumentalist in the shoegaze-y
Brutal Beatings
. Somewhere in there I have a day job in IT and I do some videography too.
What are you all about?
Being true to myself as an artist -- I want to look back on my work and feel that while it's a document of its time, it's not beholden to its time.
What makes you angry?
Clinging to / taking pride in ignorance, talking points in place of actual discourse, brostep.