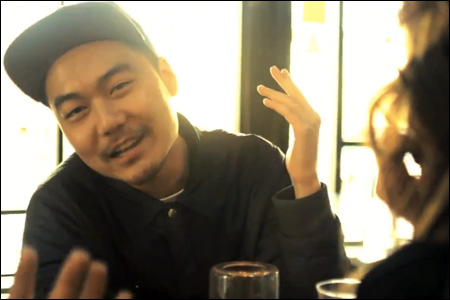 Oh look. What's this? Why, it's just our friend Jonathan Park, aka Dumbfoundead, being amazing as usual with a new video of him rapping over DJ Soulscape's
"Love is a Song."
The video features Umi Oh and Jennifer Field. Check it out:
Another good one from DFD. For a free download of the track, go
here
. And for more information on Dumbfoundead and his music, check out his Facebook page
here
and subscribe to his YouTube channel
here
.