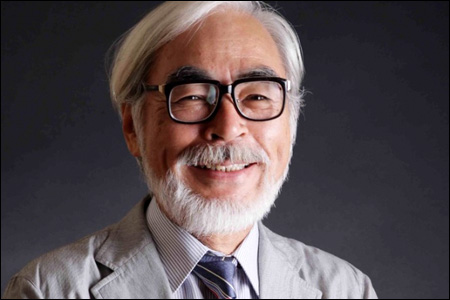 Happy birthday to one of the world's greatest living directors, Hayao Miyazaki. The master animator, responsible for such classics as
Princess Mononoke
,
My Neighbor Totoro
,
Spirited Away
and countless other stunning feature films, is 71 years young today.
To honor the occasion, artist
Martin Hsu
shares these birthday sketches, dedicated to an inspirational figure in both life and art. Check it out: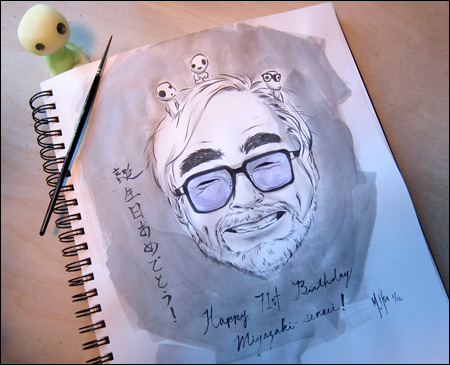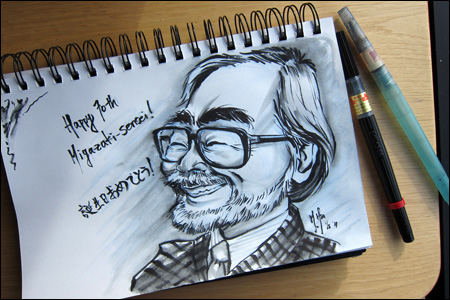 Martin's also got a pretty sweet Miyazaki-themed t-shirt design
here
.
And while I'm at it, check out these two gorgeous limited edition
My Neighbor Totoro
posters created for the Alamo Drafthouse's Mondo boutique, designed by artist Olly Moss. The posters, which went on sale last month, reportedly sold out in three minutes. Enjoy: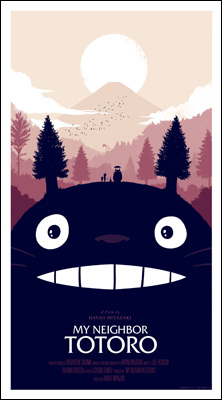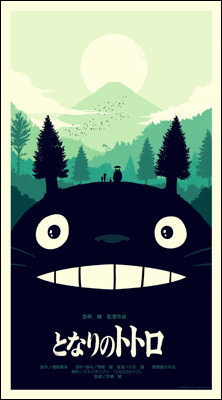 More here:
I want my Totoro (but I was not fast enough)
.