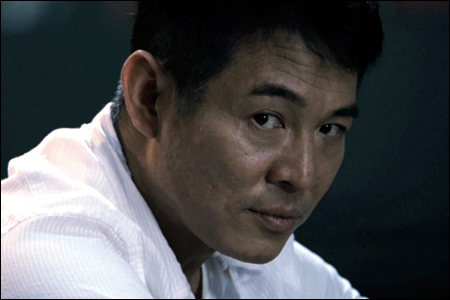 I meant to post something about this when it dropped a couple of weeks ago... Here's the first teaser trailer for the action sequel
The Expendables 2
.
Yes, another crazy-ass gathering of Hollywood's aging, old-school action heroes. And yes, everyone's back, and then some. Including Jet Li as "Ying Yang," despite early reports that he was out of the project. Take a look:
I'm sure there will be plenty of kung fu kicking and dumb jokes about Jet Li's size. I sincerely hope he'll have more to do this time around (though I'm sure he collected a pretty sweet paycheck to return, regardless).
The cast also includes Chinese actress Nan Yu as "Maggie," who has inexplicably replaced Jet Li as the lone Asian holding a firearm on this
early poster
. What's up with that? I guess we'll find out, for better or for worse, when
The Expendables 2
hits theaters on August 17.