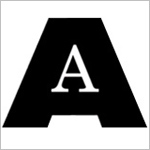 Yo, all you writerly creative types out there. Open City is a new online magazine on Asian American news and culture in New York, coordinated by the Asian American Writers' Workshop.
They're looking for
Creative Nonfiction Fellows
to write and produce stories on the vibrant immigrant communities of Manhattan, Brooklyn and Queens.
Open City offers a unique platform for writers to tell the stories of low-income Americans too often ignored or misrepresented. If you're an emerging creative nonfiction writer looking for financial support, a work space and career mentorship, apply to become a Creative Nonfiction Fellow.
Here are some more details:
What is Open City?
Open City, a project coordinated by The Asian American Writers' Workshop, started off as an anti-gentrification blogging initiative aimed to expose the stories of voiceless immigrants in New York City. We're re-launching it this spring with that same goal in mind - and then some. The new magazine - edited by Kai Ma, New America Media award-winner and former editor-in-chief of KoreAm magazine - will offer smart takes on Asian American (particularly immigrant) culture as it's lived in New York right now. Imagine stories on: the proliferation of x-rated video stories in Sunset Park, migratory patterns of Little Pakistani residents, karaoke bar culture, gentrification in Chinatown, or how Korean taco trucks define ethnic borders and space.

About the Open City Fellowship
Open City seeks to foster emerging writers and develop their exposure and brand as professional writers. Perhaps you have a personal interest in one of these neighborhoods, and you want to help shape its coverage - while also developing a journalistic beat or area of expertise in gentrification, immigration or urbanism. Or you're a writer that's published a handful of times, and need a kick in the pants to get your career where you want it to be. Or you're just hungry for creating stories that you and your friends actually care about. Then this fellowship is for you. Each fellow will focus on ONE of the following neighborhoods: 1) Manhattan's Chinatown/Lower East Side, 2) Flushing, Queens, 3) Sunset Park, Brooklyn, 4) Jackson Heights, Queens, and 5) Richmond Hill, Queens. The neighborhood, and the issues and people therein, will become your beat. The news, stories and information you produce are compelling conversation starters about issues that matter to you, the residents and community members you'll be working closely with. It's your opportunity to cover a community, and to do so creatively. And that's where "creative nonfiction" comes in. Open City is an outlet for original stories with creative flair. This fellowship allows emerging writers to hone their storytelling and "new journalism" skills by placing an emphasis on creative nonfiction - a celebrated genre that is increasingly difficult to publish due to budget cuts. Either you need a gateway into this field or you're a creative writer-meets-citizen journalist. If so, we want to hear from you. This is a yearlong fellowship that starts March 1, 2012. Each fellow will report directly to the Open City editor.
The application deadline is February 17. For further information on the fellowship, including the kinds of writers they're looking for, duties, compensation and how to apply, go to the online Open City application
here
. For more information on the Open City project, go
here
.