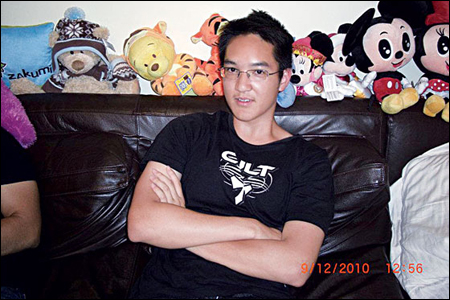 Pvt. Danny Chen, 1992-2011
: This is an in-depth, incredibly infuriating
New York Magazine
article on the life and death of Private Danny Chen, whose service to the United States was cut short by racism, hazing and abuse.
The Sundance Diaries: I Made This Film To Come Out To My Parents
: Korean American filmmaker Andrew Ahn shares the story behind his short
Dol
, which was selected to screen at this year's Sundance Film Festival.
Best of 2011: Asian American Films
: Asian Pacific Arts counts down an impressive year of ambitious narrative films by Asian American directors.
Dawen's 2011: A Year in Asian American Songs
: Singer/songwriter Dawen offers up his annual roundup of the year in Asian American music.
20 OF THE MOST RECOGNIZABLE COMMERCIAL ACTORS
: If you've watched television for any length of time recently, you've seen the actors on this list, which includes Aaron Takahashi, Randall Park and Kenzo Lee.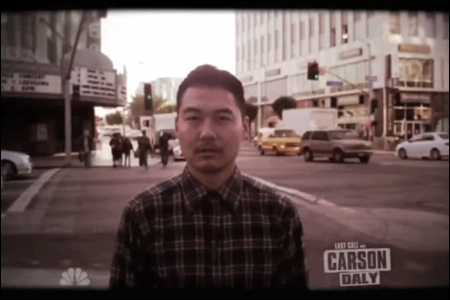 DUMBFOUNDEAD - LAST CALL SPOTLIGHT
: Los Angeles emcee Dumbfoundead gets a much-deserved spotlight on
Last Call with Carson Daly
.
Best Quality Clips
: Our friend, actress/food blogger Lynn Chen writes about her favorite drool-worthy food movie scenes -- with clips -- for YOMYOMF.
Why I'm thankful for George Takei
: CNN's Geek Out sits down and geeks out with actor, activist and sci-fi icon George Takei.
'Glee' Star Gets His Broadway Turn
: Here's a
New York Times
profile on triple threat
Glee
star Darren Criss, who is making his Broadway debut in
How Succeed in Business Without Really Trying
.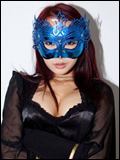 Female 'superhero' helps Beijing's homeless
: In Beijing, a costumed mystery heroine calling herself "Chinese Redbud Woman" -- complete with cape, gloves and a blue mask -- has been photographed helping the city's homeless.
State Department Sends 'Chai' Comedy Tour To India
: This week, the U.S. State Department sent comedians Rajiv Satyal, Azhar Usman and Hari Kondabolu on a seven-city tour of India called "Make Chai Not War."
A Taiwanese American Adoptee's Journey and Search for Identity
: "I always believed that I was Vietnamese and Japanese. That's what they told me. I had no reason to question what I'd been told. After my mom passed away in 2008, however, I made a discovery about my adoption that changed everything."
Few mixed-race marrow donors for boy's transplant
: Another article on the plight of Kyle Crawford, a 4-year-old Bay Area boy who is suffering from aplastic anemia and desperately needs a match for a bone marrow transplant.
A pronunciation guide for Japanese words including "panko," "udon," "sake," "anime" and "karaoke"
: Annoyed by the mangled mispronunciations of popular Japanese words, Gil Asakawa gets instructional on your ass.