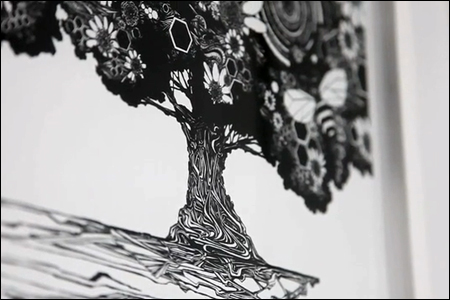 He just draws lines. This is a cool video
interview
with Los Angeles-based artist/storyteller Tony Hong, who meticulously creates beautiful and intricate ink "doodles." His work has been featured on products sold at Target and Apple stores nationwide. In his own words:
Just another artist doing his thing. The video was directed by Christopher Ahn and produced by Steve So of 5ive Story Walkup. For more information on Tony Hong (and to see more of his art), check out his website
here
and his Facebook page
here
.