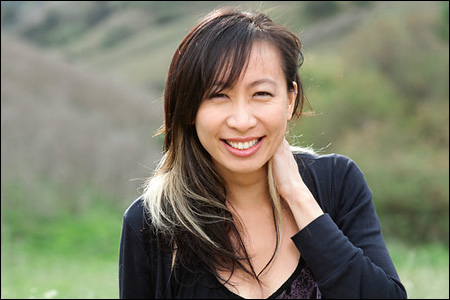 Hooray! It's the
Angry Reader of the Week
, spotlighting you, the very special readers of this website. Over the years, I've been able to connect with a lot of cool folks, and this is a way of showing some appreciation and attention to the people who help make this blog what it is. This week's Angry Reader is singer/songwriter
Jane Lui
.
Who are you?
Jane Lui (Lu-ee). I do music, collect sounds, and like to hit stuff around me.
What are you?
Songwriter, singer, producer.

Caffeinated, easily excited, slightly awkward, very picky

Curious about most things creative, aged, or made of wood. Which ends up being schizophrenic collections of stuff that i never have enough room for. Examples of collections I've had or have:
- Instruments, noise makers
- stationary
- stickers
- yarn // ribbon
- old currency
- postcards, flyers, performance catalogs, magazines, bingo cards
- old pharmaceutical labels
- cigar boxes
- old/new postal stamps
- old rubber stamps
- service bells
- old polaroid cameras // manual cameras & assorted lenses
- regular & carpenter pencils
- erasers
- eraser shavings
- music boxes
- vintage toys, anything small and childhood related
- old suitcases
- mason jars
- baby food jars
- used typewriter ribbon

Where are you?
Los Angeles.

Where are you from?
Hong Kong.

What do you do?
For my music career: I write, produce, arrange, record, rehearse, tour, visualize, film, edit, upload, download, design, promote, market, and love every minute of this unorganized mess. Because no matter what type of work I'm doing, the thread has been to trust my instincts in an authentic approach.

What are you all about?
Connections, friendships, budget travel, yoga, learning the world through sound ... oh and peanut butter (crunchy).
I'm still learning, but basically -- first and foremost -- getting it right in being a compassionate and present person, from which creativity and endurance come.

What makes you angry?

ignorance, entitlement complex, callousness

Those who "hit" in hit & runs

writing my resume

(photo credit: Herman Au)