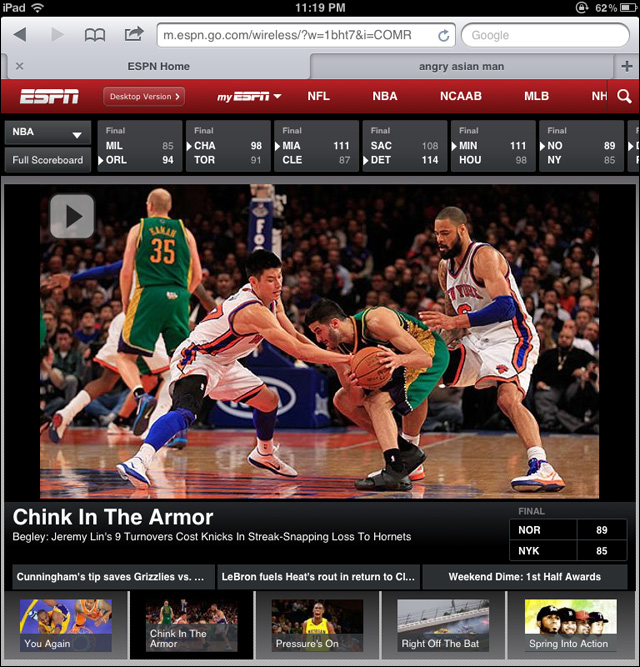 What did I say? What did I say about using the expression "chink in the armor" when talking about Jeremy Lin? It's just best to avoid it. But here it is.
This was the actual headline on ESPN.com earlier this evening. It has since been taken down, but damn, some idiot editor was actually insensitive enough to think this was a clever idea? You lose, ESPN.
That's racist!
(Thanks, Kirk.)
UPDATE: Here's ESPN's
statement
regarding the headline:
Last night, ESPN.com's mobile web site posted an offensive headline referencing Jeremy Lin at 2:30 am ET. The headline was removed at 3:05 am ET. We are conducting a complete review of our cross-platform editorial procedures and are determining appropriate disciplinary action to ensure this does not happen again. We regret and apologize for this mistake.
Yes. You better review the hell out of those editorial procedures.
UPDATE: ESPN has
fired
the employee responsible for the headline.