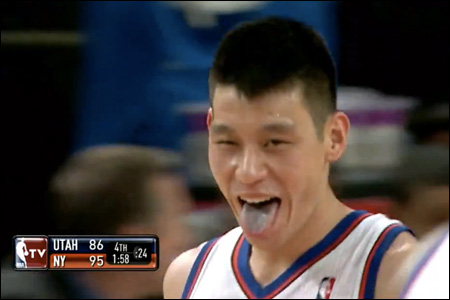 This
image
pretty sums up how much Jeremy Lin kicks ass right now.
Last night at Madison Square Garden, fans looking for a repeat of Jeremy's stunning Saturday night performance were not disappointed. The kid from Palo Alto scored a career-high 28 points in his first career start, helping the Knicks beat the Utah Jazz, 99-88:
Lin scores 28, carries short-handed Knicks again
.
Let's go to the
video
:
Welcome to The Jeremy Lin Show. Isn't this fun?