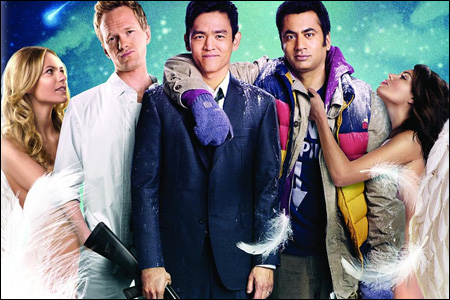 Heads up, Harold and Kumar fans. Just wanted to make sure you're aware that
A Very Harold & Kumar Christmas
is out on Blu-ray and DVD today.
If you missed the movie in theaters, or if you just want to re-experience John Cho and Kal Penn's yuletide misadventures as the titular stoner comedy heroes, now you can see it all from the comfort of your couch.
Yes, it's gross. It's raunchy. You will see things you wish you could unsee. It's also pretty hilarious. And now you can own it. NPH thanks you.