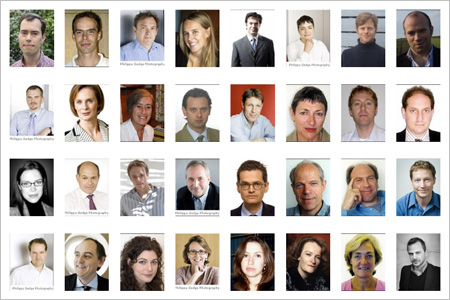 The Economist | An Editorial Staff Through Race & Language
:
The Economist
published an
article
claiming that Korean women are good at golf because they have strict fathers and like to follow trends. This is a response.
Ai Weiwei Sundance Swag
: Hey, Sundance attendees, thanks for watching
Ai Weiwei: Never Sorry,
a documentary about the impact of one man's political activism through art! We hope the takeaway message from the movie is much, much better than the door prize for watching: a Chinese takeout box filled with fortune cookies.
Disgrasian of the Week! 2 Broke Girls Creator Michael Patrick King
:
Disgrasian
outlines the many ways in which this show and its executive producer Michael Patrick King are racist and just plain not funny.
"I've Been a Good Asian. And Now I Want to do What I Love."
: Funny woman Jenny Yang recently quit her day job to pursue a full-time career in comedy, shifting her idea of what it means to be a "Good Asian."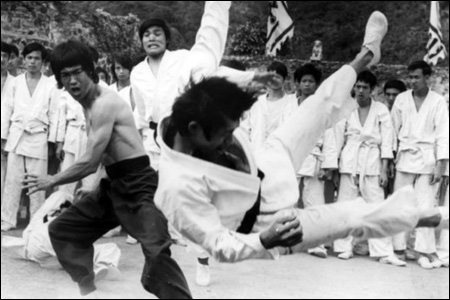 Why Bruce Lee Has More Kick Now Than Ever
: Jeff Yang ponders Bruce Lee's relevance today, applying Lee's unique philosophy to today's politics.
In 1900, San Francisco's Chinatown was quarantined with barbed wire fences
: Haunting photographs of a racially-motivated quarantine that happened a little over a hundred years ago.
Top Five Japanese American Women Civil Rights Pioneers You Should Know
: 8 Asians gives some love to five awesome Japanese American women who helped make history.
The Story of a Suicide
: The
New Yorker
provides an in-depth piece on Tyler Clementi, who took his own life after his roommate electronically spied on him with another man.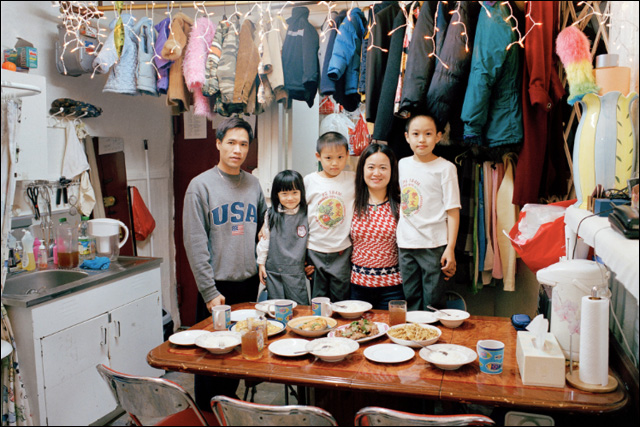 Five Years Later, a New Reality
: Photographer Thomas Holton picks up the lens again to take a second look at the Lams, an immigrant family living in a 350-square foot apartment in Manhattan. Hint: Things do not always get better.
Day in the Life of a Filmmaker at Sundance
: Andrew Ahn, director of
Dol
, walks us through a typical day spent during this film festival.
Ramey Ko sees a bright future for Asian American Democrats
: A short interview with Ramey Ko, a member of Obama's Advisory Commission on Asian Americans and president of the Capital Area Asian American Democrats. Highlight: Ko credits
Star Trek
for his progressive politics.
Grace Meng 'Frustrated' With Mayor Bloomberg's Response To Lunar New Year Bill
: Mayor Bloomberg admits that not designating Lunar New Year a public school holiday is "not [...] totally fair." Assemblywoman Grace Meng is not okay with this.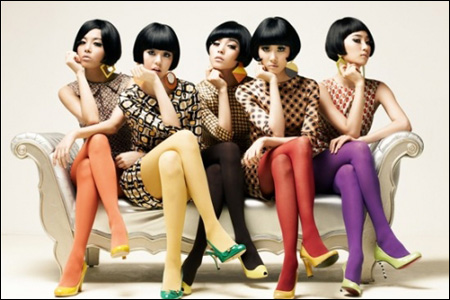 Does Korean Pop Actually Have a Shot at Success in the U.S.?
: The Atlantic is banking that one group, the Wonder Girls, might actually make it in America, despite a history of failed music imports from Asia.
David Choi Steps Out of YouTube Into the Real World
: David Choi just started his Forever and Ever Tour, and tells OCWeekly that nothing else really matters as long as his music is being heard and shared.
Becoming Detroit with Grace Lee Boggs
: Civil Rights legend Grace Lee Boggs gives an inspirational tour of Detroit, the city in which she has lived and organized since 1953.
Handling the New Public Racism or Why is it okay to be Anti-Chinese in Retail?
: An open question from a shop owner: What should you do when faced with out-loud, open racism?