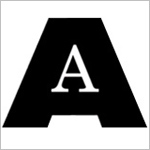 Just wanted to throw out another reminder about the Asian American Writers' Workshop's
Call for Creative Nonfiction Fellows
, which has been updated to include a larger stipend, an artist retreat, and other benefits.
They're looking for folks to produce editorial content for Open City, a new online magazine that will document the pulse of metropolitan Asian America as it's being lived on the streets of New York right now. Here are some more details:
Call for Creative Nonfiction Fellows - New York, NY
Open City: Mapping Urban Asian America, a new online magazine on Asian American news and culture in New York, is hiring creative nonfiction fellows to produce content on the vibrant immigrant communities of Manhattan, Brooklyn and Queens. The new magazine will offer smart takes on Asian American (particularly immigrant) culture as it's lived in New York right now. Imagine stories on: the proliferation of x-rated video stories in Sunset Park, migratory patterns of Little Pakistani residents, karaoke bar culture, gentrification in Chinatown, or how Korean taco trucks define ethnic borders and space. Applications are due on March 2, 2012. How to apply: aaww.org/opencityapply. For more info., contact Kai Ma, editor, at kma@aaww.org.

NEW DEADLINE: March 2, 2012

UPDATE: Fellows will now receive a stipend of $5,000, an artist retreat at Blue Mountain Center in the Adirondacks, and career lunches with Rebecca Solnit, Wyatt Mason, Jennifer 8. Lee & others. Fellowship starts: April 2, 2012
This sounds like a pretty awesome opportunity, so if you're interested, make sure you apply by the extended deadline of March 2. For further information about the Open City Fellowship, who they're looking for and what you'll do, go to the online application form
here
.