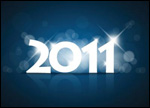 All this month, Asian Pacific Americans for Progress has been unveiling its list of the
Unsung Heroes of 2011
, spotlighting exceptional, dedicated progressive advocates and celebrating their "unsung" work in the last year. Here's the full list of APAP's 2011 Unsung Heroes & Honorable Mentions:
Roland Hwang
Helen Kim Ho
Neo Ve'ave'a
Diane Wong
Lisa Chen & Kent Wong
George Cheung & Cherry Cayabyab
Janelle Yang & the Lee Family
Christine Soyong Harley
Janet Liang
Aileen Mercado
Elizabeth OuYang
Tanzila Taz Ahmed
Cristina Lor
Chinese Progressive Association (SF)
Minh T. Nguyen
All fifteen of these posts have been entered in to APAP's
March Madness Fundraising Competition
, where you can donate on behalf of your favorite Unsung Hero. Now through April 1, the hero or honorable mention who raises the most funds will receive an additional prize to support their cause.
Donations will be split 80/20. 80% will go to the organization of the hero's choice and 20% for Asian Pacific Americans for Progress to continue to grow the network of progressive AAPIs and allies. To make a donation, and for further information, go
here
.