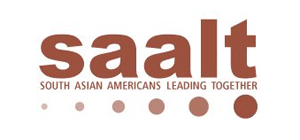 Are you a South Asian American college student who wants to change your campus and community? Then considering applying to
Rise Up! SAALT Young Leaders Institute
, happening May 6-8 in Washington DC.
Rise Up! is a four-day gathering of fellow students who are looking to build better skills and strategies, create change and be more effective leaders in their respective campuses and communities. Here are some more details on what it's all about:
RISE UP!
SAALT Young Leaders Institute

Cultivate skills. Become an advocate. Connect with community.

May 6-8, 2012 in Washington, DC

Apply now! Application deadline: March 23rd

Rise Up! is a great way to build your leadership skills, meet fellow students looking to positively impact their communities, and learn how to be an effective advocate and communicator on and off campus. There is no fee to participate and travel and lodging expenses are covered by SAALT!

Rise Up! is an opportunity for 15 South Asian American college students from around the country to come together for a four day convening in Washington, DC on May 6-8, 2012.

What can you expect?

-- Learn how federal policy is made and how you can impact it
-- Explore important issues such as civil rights, immigration, and political participation
-- Develop skills around documentation of community stories and advocacy
-- Gain insight from experienced community-based leaders who will offer their advice and guidance
-- Go back to your campus with an action plan to document community narratives and create policy change
It sounds like a really cool opportunity. Where are my young South Asian leaders at? The deadline is coming up quick, so make sure you get your applications in by March 23. For further information about Rise Up!, go to the SAALT website
here
.