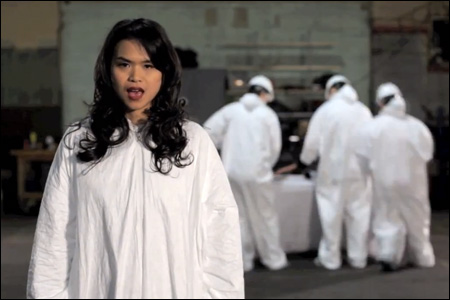 Here's the music video for
"Silent,"
the new single from our friends in the New York City pop rock band PaperDoll. Teresa and the guys appear to be in the laboratory, hard at work on something crazy. What the heck are they doing? Watch and find out:
The video was produced by the team at Descendant Films in a warehouse in Newark. Trivia: it was apparently super cold (like 11 degrees) when they shot it, so if you look closely you can actually see Teresa's breath.
Like the song? You can purchase "Silent" from iTunes
here
. The track is off their upcoming album
Sashimi Deluxe
, due out this spring. For more information on PaperDoll and their music, go to the band's website
here
.