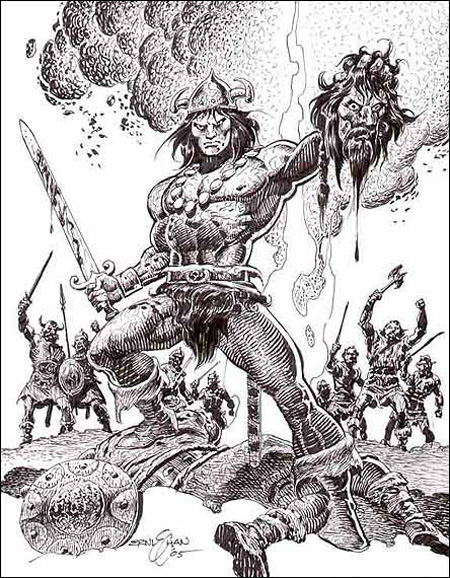 Just a week after learning about the death of Filipino comic book artist
Tony DeZuniga
, we get the sad news of another industry veteran's passing... Artist Ernesto "Ernie" Chan, who drew for Marvel and DC Comics in the 1970s and 80s, died last week after a yearlong battle with cancer. He was 71:
Comics artist Ernie Chan, 71, passes away
.
"Work by Filipino illustrators filled DC's ghost, war and Western comics [in the 1970s]," comic book historian Mark Evanier recalled Friday. "Time and again, DC tried those artists out on Superman, Batman or other such features, and the result was usually unsatisfactory. Ernie Chan... was a rare exception.

"Ernie 'got' the style that was wanted. In fact, he did it so well that when he relocated to the United States — for personal reasons and to earn American rates - he wound up doing hundreds of covers for DC and drawing the Batman feature for several years."

At Marvel Comics, he worked on Dr. Strange, Dracula, Daredevil, Doc Savage, Thor, Fantastic Four, Hulk, Powerman and Iron Fist, King Kull, John Carter of Mars and others, but his longest stint, on Conan, is where he was best known.

"Readers... knew him for his long association with Conan the Barbarian at Marvel, finishing the pencil work of John Buscema and sometimes drawing stories on his own. He was fast and dependable and very much in demand," Evanier said.
More here:
DC, Marvel comic book artist Ernie Chan dead at 71
.