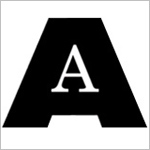 The Asian American Writers' Workshop is currently accepting submissions to be considered for
The Fifteenth Annual Asian American Literary Awards
, the highest literary honor for writers of Asian American descent.
Past winners of the award include Pulitzer Prize winner Jhumpa Lahiri, National Book Award winner Ha Jin, Pulitzer Prize Finalist Susan Choi, Booker Prize Finalist Amitav Ghosh, American Book Award winner Mei-Mei Berssenbrugge, and Guggenheim Fellow Arthur Sze, among many others.
They're accepting submissions in fiction, poetry and nonfiction. Here are some more details on what they're looking for:
The Annual Asian American Literary Awards honor Asian American writers for excellence in three categories: (1) fiction,(2) poetry, and (3) nonfiction. Literary awards recipients are determined by a national panel of judges who are selected on the basis of expertise in a literary genre and/or experience in academic environments relevant to Asian American literature; residence in the U.S. and ethnic background as to create a diverse committee.

To qualify for our next award, a work must have been written by an individual of Asian descent living in the United States and published originally in English during the calendar year preceding the award year (for example, works published in 2011 are eligible for the 2012 Literary Awards). No self-published works will be considered. Award submissions are accepted in spring, with award recipients announced in Fall, and publicly presented during our Winter awards ceremony and literary festival.

Lifetime Achievement Award. The Workshop has also recognized notable writers and cultural figures for their contribution to Asian American literature through a lifetime achievement award. Past winners of this award include Jessica Hagedorn, Maxine Hong Kingston, David Henry Hwang, and Sonny Mehta.

Members' Choice Award. The Asian American Literary Awards Ceremony also features the Members' Choice Award. Initiated in 2000, the Members' Choice Award allows Workshop members to choose their favorite title of the previous publishing year. In order to participate in voting for this award, you must be a current member of The Asian American Writers' Workshop. Titles may only be eligible for consideration of Members' Choice Award if they have been entered in the Annual Asian American Literary Awards in one of the three categories above.
Applications for the Asian American Literary Awards are due Thursday, June 28. For further details and guidelines, and to fill out the application, go to the Asian American Writers' Workshop website
here
.