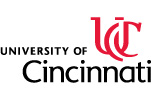 Got this news passed along to me about a recent hate crime at the University of Cincinnati...
Police are investigating an incident that occurred last Wednesday afternoon when an Asian woman was attacked by a large group of teenagers:
UC Police investigate hate crime
.
According to the police safety report, someone in the group, described as "five to seven male and female black juveniles," struck the victim in the face with a rock, then started laughing and calling her ethnic slurs:
University of Cincinnati Police are investigating a hate crime that occurred on campus on the south concourse of Nippert Stadium. The incident occurred at 4 p.m., May 2, 2012, when a female Asian student who was walking in that area was struck in the face with a rock by an unknown person in a group numbering five to seven male and female black juveniles. The suspects are further described as wearing khaki pants and black and/or blue shirts.

The victim states that the group of juveniles began to laugh and make ethnic slurs towards her after she was struck. The victim did not require medical treatment as a result of this assault.

During a follow-up investigation by UCPD, the victim states that she was aware of another person who experienced a similar event at the same location. This person did not make a report to police.
What the hell? A woman is just walking along, minding her own business, and gets a rock thrown in her face for no reason. And then they laugh at her and call her names. What kind of racist bullshit is that?
Anyone with information about this incident, or any other crimes, is asked to call Crime Stoppers at 513-352-3040. Crime Stoppers offers rewards for information leading to the arrest of suspects in crimes, and you can remain anonymous.