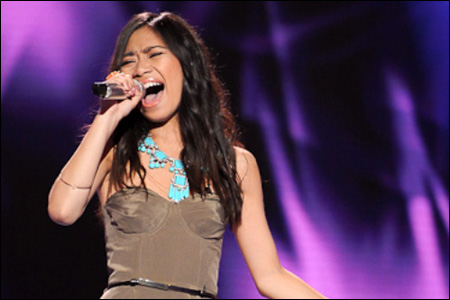 It's on, America. I don't watch a whole lot of
American Idol
, but I've been following loosely enough to know that this season's competition has come down to two hopefuls: Phillip Phillips (seriously) and
Jessica Sanchez
.
I caught some Jessica's earlier performances, and based on what I've seen and heard -- with a powerhouse voice like that, it's hard to believe she's only 16 years old -- she's got the chops to be the very first Latina/Asian American
Idol
.
Tune in after tonight's show and
vote
for Jessica Sanchez. If you have AT&T, text "vote" to 5701. Everybody else, you can call 1866-IDOLS-01.