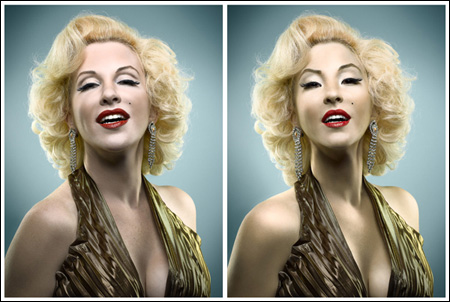 Weird! Check out these crazy photo portraits of celebrity impersonators... re-imagined as Asian. Whaaaaaat:
Curious Portraits of Celebrity Impersonators and Their Asian Doppelgängers
.
For his series
All Look Same
, photographer Howard Cao took portraits of celebrity doppelgangers and digitally edited the photos to transform their features. The result is like a bizarre Asian copy of a copy.
Some more photos: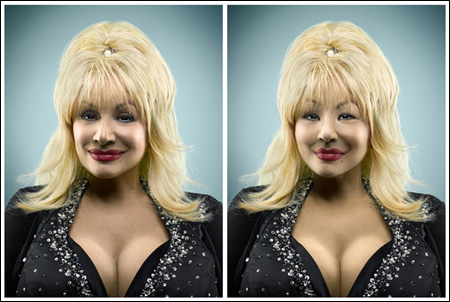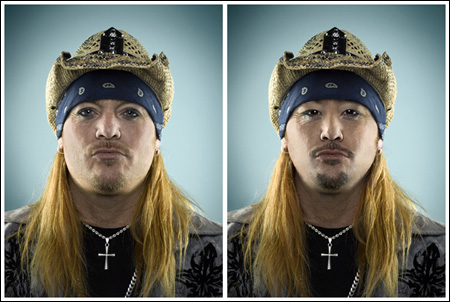 Like I said, weird. See more photos
here
. (Thanks, Sahar.)