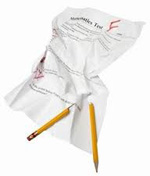 Damn. That is some serious hardass Asian parenting... This week in Pennsylvania, a father pleaded guilty to child endangerment after abandoning his teenage daughter at a mall over
a bad math grade
. And yup, the family is Asian:
Father Allegedly Abandons Daughter Over Bad Grade
.
Tuan Huynh told his daughter to pack a bag, drove her to mall, dropped her off and forced her to fend for herself -- all because got a bad grade on a calculus test. She had apparently failed her parents' expectations. That's cold-hearted, man.
I don't know if dad was seriously abandoning the kid or faking her out with some Scary Asian Parent Mindgames, but whatever the case, when the authorities found out they were not cool with it:
Prosecutors alleged that after an argument about the girl's grades Feb. 22, she was told she had one hour to pack and that she couldn't live with the family anymore.

"After she had packed, her father had her get into his car with her backpack and a small satchel type bag," Gindhart alleged.

Huynh then drove the girl to Cheltenham from Lower Gwynedd, a distance of 13.6 miles, "where he ordered her to get out of the car and drove off leaving her to fend for her own well-being with no provision for shelter or food."

Authorities alleged the girl did not have a cellphone to call for help and had no family in the area to go to for help.

"She didn't know where she was. She had never been to the area before," McMenamin alleged. "She was terrified. She's lucky somebody didn't grab her and abduct her."
Huynh pleaded guilty to a misdemeanor charge of endangering the welfare of a child under 18. He is apparently not allowed to return home until he has complete parenting classes. More here:
Lower Gwynedd man admits to endangering teenage daughter
.