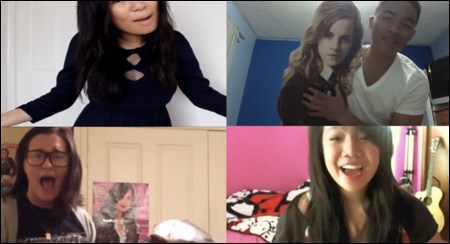 I got a big kick out of AJ Rafael's official music video for
"Emma Watson,"
a song dedicated to his unrequited crush on the
Harry Potter
actress. He does something a little different here, recruiting the help of lots of fans singing to their respective crushes. It's a lot of fun. Take a look:
Do you think Emma Watson will see this? Fingers crossed.
It's a great tune, and hands down, one of my favorite tracks off AJ's album
Red Roses
. Get the album on iTunes
here
. For more information on AJ Rafael and his music, follow updates on his Facebook page
here
.