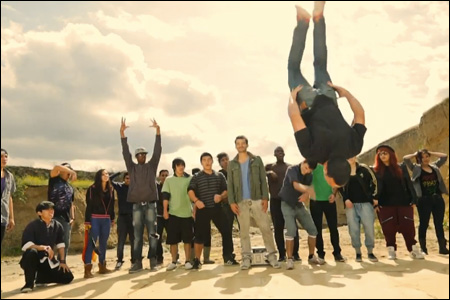 The music video recently dropped in my mailbox, and I'm diggin' it... This is the official video for
"Just Move"
by Eddie Kaulukukui. To be honest, I'm not entirely sure what's happening, but it's a hard-hitting tune and the dancing and tricking is pretty incredible. Take a look:
The video was shot and directed by Chris Edison Yu. Nice work. Like the song? You can download the track from iTunes
here
. For more information on Eddie Kaulukukui and his music, visit his website
here
.