Paramount Pictures takes an epic, stunningly white photo for the studio's 100th birthday.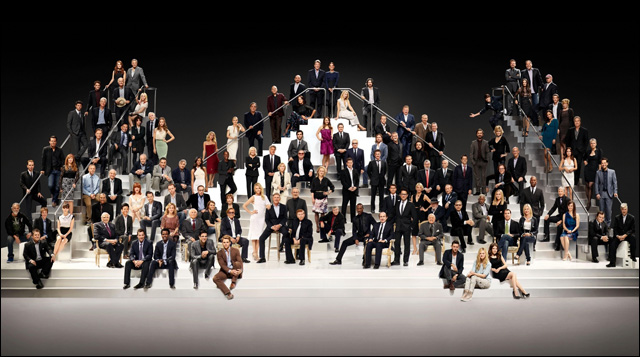 To celebrate its 100th birthday, Paramount Pictures assembled 116 of the biggest names to ever work at the studio for a
big-ass photo
.
It's epic, grand... and stunningly white. This shouldn't come to a surprise to anyone. For the purposes of this blog, I spot George Takei, John Cho, Tommy Chong and Ben Kingsley.
Note that George Takei and John Cho are there for playing the same character, Hikaru Sulu, in two different iterations of Paramount's
Star Trek
movie franchise, decades apart. I love Sulu as much as the next guy, but it seems odd that a single character accounts for a significant portion of the Asian representation in this photo.
A closer look: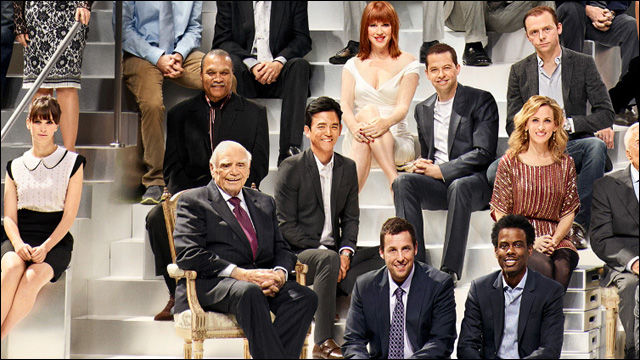 John Cho, seated next to Ernest Bornine, Molly Ringwald and Lando Calrissian.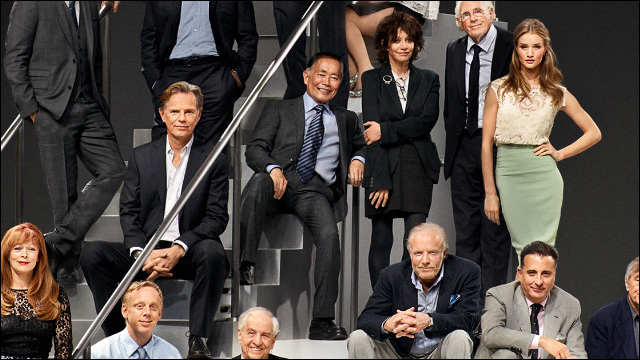 George Takei is just chillin'. See the full photo
here
.