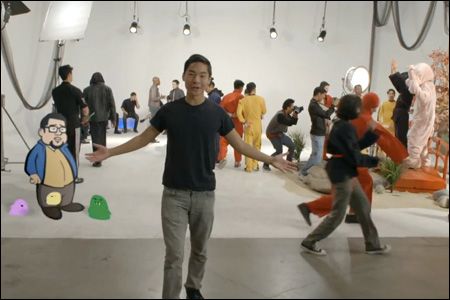 This is madness! Here's the freshly launched, crazy epic, mayhem-filled promo video for the YOMYOMF YouTube Network from director Justin Lin, giving you an insane little taste of what to expect from this new video venture:
IT HAS BEGUN: BANANAPOCALYPSE
.
It stars YouTubers KevJumba, Ryan Higa, Chester See and a truckload of cameos, including Jessica Alba, Tyrese, Sung Kang, Masi Oka, Wayne Brady, Harry Shum Jr. and more. And seriously, all hell breaks loose. Take a look:
What does it all mean? I don't know, but that was worth watching just to see Amy Okuda rocking that lightsaber. And an animated Anderson Le getting tossed like rag doll. And the shaving part. Hell, I liked all of it.
The YOMYOMF Network launches on June 12. Subscribe now
here
.